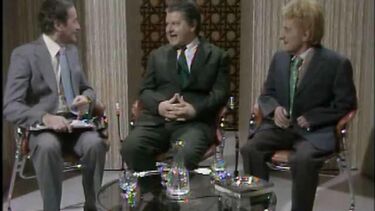 Production
Edit
Episode: 33
Date: May 30, 1978
Time: 51:29
Musical Director: Robbie Aldrich
Vocals: The Ladybirds
Choreography:
Producer: Keith Beckett
Director: Keith Beckett
Writer: Benny Hill
Song: Married Life
Fred Scuttle - Thames TV
Guests: The Cotton Mills Boys - Orange Blossom Special
The Widow
The South Blank Show
A Host Of Favorite Stars
The Deputy
The Mayor
The Piano Player
Tag: Sauna Chase
Highlights
Edit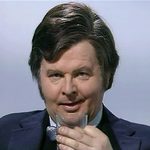 Digger Blue
Hotel Sordid
The South Blank Show
A Host Of Favorite Stars - Benny impersonates Dave Allen of "Dave Allen at Large"
The Deputy
Selected sketches from this episode appear in "Video Revue" from HBO Home Video. 
"The South Blank Show" is a spoof of the English variety show, "The South Bank Show."
"Mary O'Hairy" is Benny's impression of English singer Mary O'Hare.
"Dave Allen at Large" cast member Chris Serle appears in Benny's sketch as Dave Allen.
---