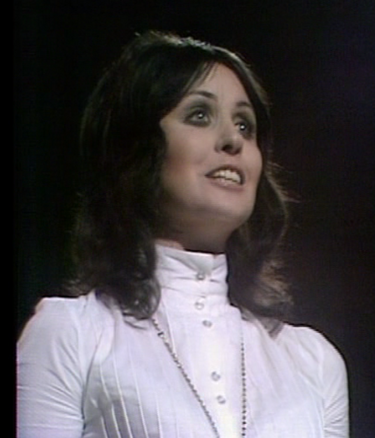 Sylvia McNeill is an English pop and rock singer and songwriter. Born August 5, 1947 in Harrogate, England, she began her career singing and playing bass guitar with various groups and bands. She also went abroad for several years, touring American bases on the continent.
In 1969, she moved to London, recording as a solo vocalist from 1968 to 1975 under the RCA, Bell and United Artists labels. Her titles included "That's Alright By Me," "Ugly Man" "Chelsea Morning," "Be My Friend," "A Whiter Shade Of Pale" and "I Don't Know How To Love Him" which was also included in the first UK stage musical of "Jesus Christ Superstar" and performed on "The Benny Hill Show" on February 23, 1972. Over the next eighteen months, she also starred on The Dave Allen Show, "The Morecambe & Wise Show" "The Simon Dee Show," "The Dick Emery Show," "Roger Whittaker's World Of Music," "The Golden Shot," "Anglia Television's Glamour," "Ulster TV" and her own eight-week series for Grampian Television.
In 1971, she performed in the musical, "Catch My Soul," at the Prince of Wales Theatre in London, England. Since then, she has appeared as a soloist in cabaret through the United Kingdom.
Episode(s)
Edit
---
Ad blocker interference detected!
Wikia is a free-to-use site that makes money from advertising. We have a modified experience for viewers using ad blockers

Wikia is not accessible if you've made further modifications. Remove the custom ad blocker rule(s) and the page will load as expected.