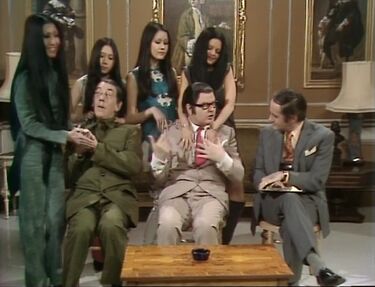 Not much is known about English-Chinese actress Su Yong. Her credits include the film "Strike It Rich" (1990) and a 1973 episode of "The Benny Hill Show" where she played one of four girls attending Bob Todd along with Sui Lin, Chai Lee and Helli Louise.
Episode(s)
Edit
---
Ad blocker interference detected!
Wikia is a free-to-use site that makes money from advertising. We have a modified experience for viewers using ad blockers

Wikia is not accessible if you've made further modifications. Remove the custom ad blocker rule(s) and the page will load as expected.