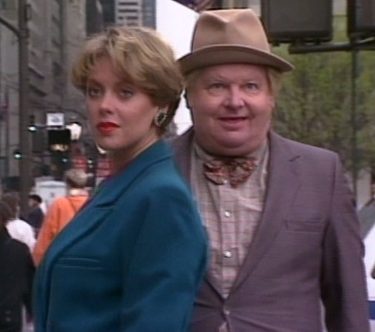 Stacey Ann Logan is an American actress, possibly best known for the movies "Unseen," "Missing Pieces" and "Nail Polish."
Not much is known about her life and career. Her TV appearances include roles in "Spin City," "Law & Order" and "Benny Hill's World Tour: New York" where she played a nurse, a female motorist and a lady Benny Hill tries to pick up in the street.
In 1999, she performed in the musical, "Crazy for You," at the Paper Mill Playhouse in Millburn, New Jersey with Bruce Adler, Jeb Brown, Jane Connell, Sandy Edgerton, Larry Linville and Jim Walton. In 2000, she played Ms. Dover, the singing teacher, in the MTV commercial for "2ge+her."
Episode(s)
Edit
Ad blocker interference detected!
Wikia is a free-to-use site that makes money from advertising. We have a modified experience for viewers using ad blockers

Wikia is not accessible if you've made further modifications. Remove the custom ad blocker rule(s) and the page will load as expected.