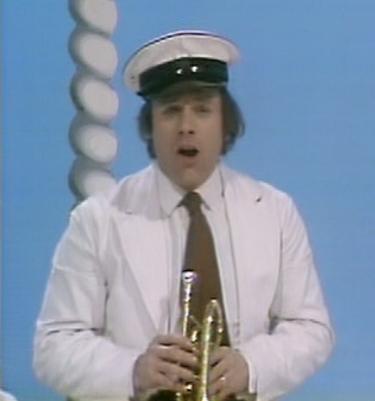 Spencer Shires is an English actor and singer. Not much is known about his life and career. His first known appearance was the 1967 British film, "The Sky Bike." He later appeared on the TV series "Thirty-Minute Theatre" before appearing as himself in "Rock on with 45" in 1975. He later appeared on the "The Benny Hill Show," playing a member of the "Streaker's Ball" in the March 23, 1977 episode. He also appeared on "The Goodies" in 1980.
Episode(s)
Edit
Ad blocker interference detected!
Wikia is a free-to-use site that makes money from advertising. We have a modified experience for viewers using ad blockers

Wikia is not accessible if you've made further modifications. Remove the custom ad blocker rule(s) and the page will load as expected.