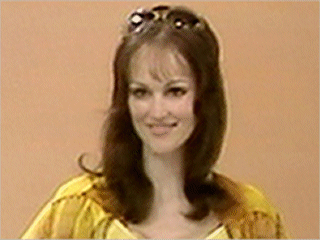 Sarah "Gypsie" Kemp was an English-Australian actress best known for the character of socialite Charlie Bartlett on the Australian soap opera "Sons and Daughters" which ran from 1982 to 1987.
Born in 1937, she left her husband and three kids in Australia to pursue an acting career in England, landing roles in "Z Cars" and "Doctor Who" before starring on the October 25, 1972 episode of "The Benny Hill Show." She also starred in the TV series "Shoestring" and "Sporting Chance" before landing her role on Australian soap opera "Sons and Daughters," credited as Sarah Kemp. Her last credited role was in the TV movie, "Mercy Mission: The Rescue of Flight 771" in 1993. She later quit acting and worked as an English teacher, turning her interests to politics in 1999 when she ran for the New South Wales Legislative Council in 1999 on the Unity Party ticket.
Kemp passed away from lung cancer at Bellingen Hospital in New South Wales on January 9, 2015, due to lung cancer.
Episode(s)
Edit
---
Ad blocker interference detected!
Wikia is a free-to-use site that makes money from advertising. We have a modified experience for viewers using ad blockers

Wikia is not accessible if you've made further modifications. Remove the custom ad blocker rule(s) and the page will load as expected.