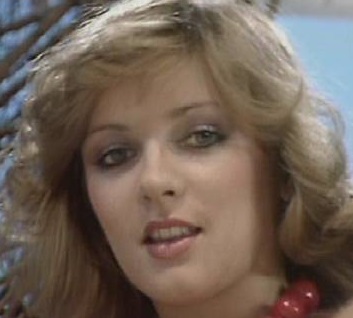 Samantha Spencer-Lane is an English actress, singer and dancer, best known for her appearances on "The Benny Hill Show." Not much is known about her life and career. She was hired to become one of the Hill's Angels in 1980 and appeared in both the "Runaway" dance routine on the January 7, 1981 episode and the "Mimed Striptease" number from the February 10, 1982 episode.
After leaving the series, Spencer-Lane became part of "Girls Can't Help It," a vocal group with Billie Adams and Jacqueline Bucknell. Their album, "Pure Wild," was released in 1983 on the Sire Label. Samantha returned to "The Benny Hill Show" in 1986, appearing as one of the dancers in the "Funny Old World" number on the April 16, 1986 episode as well as in a few sketches. After leaving the show for the last time, she started working as a choreographer. In 1992, she was reunited with Sue Upton and Benny Hill as they visited former cast member Louise English, now starring in her first major stage show, "Me and My Girl," on London's West End.
Episode(s)
Edit
---
Ad blocker interference detected!
Wikia is a free-to-use site that makes money from advertising. We have a modified experience for viewers using ad blockers

Wikia is not accessible if you've made further modifications. Remove the custom ad blocker rule(s) and the page will load as expected.