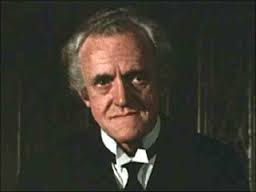 Roger Avon was a British film and television actor whose career spanned over for four decades and over 130 movies and television projects. He was born November 23, 1931 in Jarrow, England. His career covers the British TV shows "Hancock's Half Hour," "Dad's Army," "When the Boat Comes In," "Department S," "Doctor Who," "Randall and Hopkirk," "Our Friends in the North" and "Blackadder the Third." His film credits also include "Daleks - Invasion Earth 2150 AD," "The Likely Lads," "Mutiny on the Buses," "Quatermass and the Pit" and "Curse of the Crimson Altar." Still acting into the late 90s, his last role was in the TV series "Grafters." He passed away at the age of 84 on December 21, 1998.
Episode(s)
Edit
---
Ad blocker interference detected!
Wikia is a free-to-use site that makes money from advertising. We have a modified experience for viewers using ad blockers

Wikia is not accessible if you've made further modifications. Remove the custom ad blocker rule(s) and the page will load as expected.