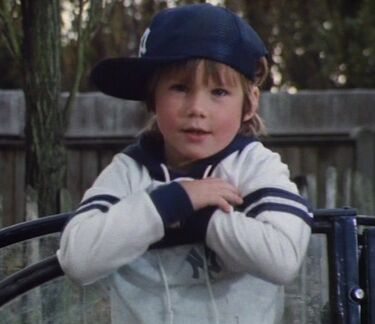 Richard Whatling is a former child actor who starred as one of the Hill's Little Angels on "The Benny Hill Show." Born around 1985, he was the son of long-term cast member Sue Upton, appearing with her and his sister, Louise Whatling in a number of sketches. He is probably best known as the problem child in "The Birthday Party" sketch on February 8, 1989 where he terrorizes Benny Hill and the other characters with practical jokes. He also returned as the praying little boy for Benny Hill's World Tour: New York, the only member of the Little Angels to do so. His current whereabouts are unrevealed, but he is no longer associated with show business.
Episode(s)
Edit
---
Ad blocker interference detected!
Wikia is a free-to-use site that makes money from advertising. We have a modified experience for viewers using ad blockers

Wikia is not accessible if you've made further modifications. Remove the custom ad blocker rule(s) and the page will load as expected.