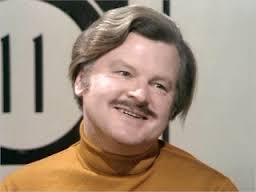 Pierre de Terre is a French film-maker and avantgarde director interviewed by Henry McGee whose eulogistic description of his film arrives with some stark reality. Among the discoveries in the interview is that the switch to black and white was made possible by running out of color film, that the French lines in the film have been horribly mistranslated and that the shakey camera angles was because that the camera tripod had been broken. de Terre also reveals that his actress was just the girlfriend of the producer, and her lisp was unavoidable. The most surprising is that the dog in the film was completely unplanned; it also had urinated on the camera and rusted it out.
Episode(s)
Edit
---
Ad blocker interference detected!
Wikia is a free-to-use site that makes money from advertising. We have a modified experience for viewers using ad blockers

Wikia is not accessible if you've made further modifications. Remove the custom ad blocker rule(s) and the page will load as expected.