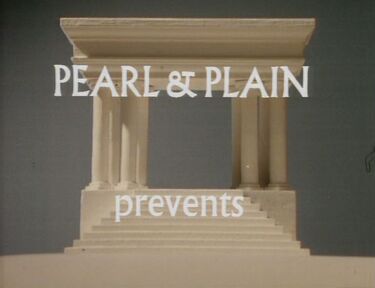 The Pearl & Plain Shopping Centre is a British retail company whose commericial specializes in sporting goods, particularly tennis, football, swimming and cycling under the Jock Strapp brand. It also includes the Fred Wick Academy of Tersichorean Art and Dancing (Benny Hill and Lorna Nathan) with lessons in ballroom dancing, modern tap and ballet, Fung's Cafe and Coppem and Catchem Used Cars (Benny Hill and Henry McGee with Monika Ringwald).
Episode(s)
Edit
Ad blocker interference detected!
Wikia is a free-to-use site that makes money from advertising. We have a modified experience for viewers using ad blockers

Wikia is not accessible if you've made further modifications. Remove the custom ad blocker rule(s) and the page will load as expected.