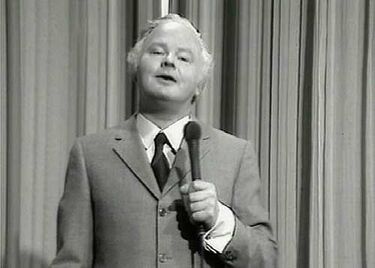 Production
Edit
Episode: 6
Date: December 23, 1970
Time: 48:18
Musical Director:
Vocals: The Ladybirds
Choreography:
Producer: John Robins
Director: John Robins
Writer: Benny Hill
Quickie - Rubber Balloons
Ballad - Broken-Hearted Lover's Stew (with The Ladybirds)
Quickies - 7
Fred Scuttle
Grand Pappy Blueberry
Ballad - Rachel (with The Ladybirds)
Quickie - Bank Robbery
Bloopers - 8
Guest - Trisha Noble - Leaving on a Jet Plane
Opportunity's Knocking
Tag - Push-Pull-Ring-Pat
Highlights
Edit
A Tribute to the Lower Tidmarsh Fire Brigade
Opportunity's Knocking
Ernie - The Fastest Milkman In The West
First appearance of Sue Bond.
Bob Todd doesn't appear in this episode.
This is the first of three black and white programs that were produced as a result of a wage dispute at Thames TV.
The "Egyptian Flu" quickie was later repeated with Benny and Jane Leeves on January 5, 1985.
"A Tribute to the Lower Tidmarsh Fire Brigade' was later remade in A Tribute to the Lower Tidmarsh Fire Brigade.
Benny performs his song, "Ernie, The Fastest Milkman in the West" which includes the lyrics "Ernie was only 68. He didn't want to die." Ironically, Benny passed away at the age of 68.
---
Ad blocker interference detected!
Wikia is a free-to-use site that makes money from advertising. We have a modified experience for viewers using ad blockers

Wikia is not accessible if you've made further modifications. Remove the custom ad blocker rule(s) and the page will load as expected.