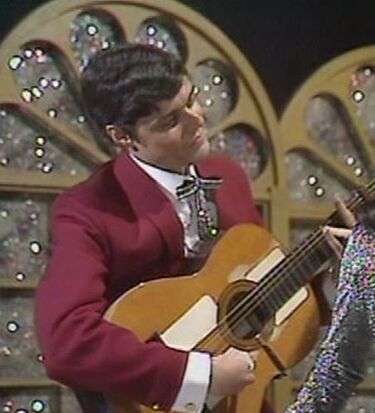 Not much is known about Miguel Lopez Cortezo. He was the guitarist for Benny Hill and The Ladybirds in "The Ballad of Anna Marie" and played the guitar for Benny and Eira Heath singing "Primavera" on November 19,1969. His only other credit is an episode of "Monty Python's Flying Circus" in 1969.
Episode(s)
Edit
---
Ad blocker interference detected!
Wikia is a free-to-use site that makes money from advertising. We have a modified experience for viewers using ad blockers

Wikia is not accessible if you've made further modifications. Remove the custom ad blocker rule(s) and the page will load as expected.