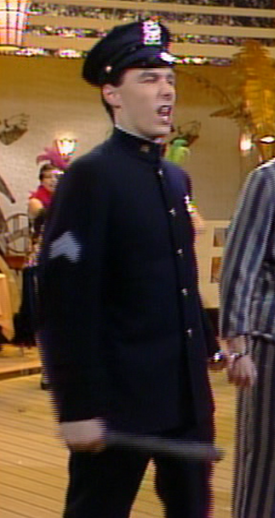 Not much is known about Martin Slater. His only known acting credit was as a police escort to Gary O'Bee in the "It's a Hard Life" opener of "The Benny Hill Show" on January 13, 1988. Ten years after the series ended, he was working behind the scenes as a cameraman in the TV shows "The Courtroom" and "Hollyoaks Later." His current whereabouts are known.
Episode(s)
Edit
Ad blocker interference detected!
Wikia is a free-to-use site that makes money from advertising. We have a modified experience for viewers using ad blockers

Wikia is not accessible if you've made further modifications. Remove the custom ad blocker rule(s) and the page will load as expected.