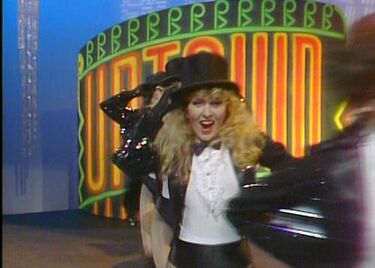 Lindsey Cole is an English actress and dancer who had an uncredited role as one of the Hill's Angels on "The Benny Hill Show."
Starting out as a member of the "Hot Gossip" dance troop, which also starred future Angels Lorraine Doyle, Susie Waring, Frances Wingate and Penny Kendall, Lindsey appeared in the "Club Chic-a-Go-Go" number on April 27, 1988.
Today, she is known as Lindsey Ashton.
Episode(s)
Edit
---
Ad blocker interference detected!
Wikia is a free-to-use site that makes money from advertising. We have a modified experience for viewers using ad blockers

Wikia is not accessible if you've made further modifications. Remove the custom ad blocker rule(s) and the page will load as expected.