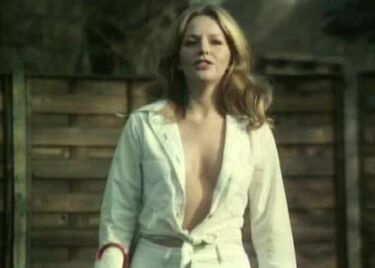 Elizabeth "Libby" Roberts is an English actress, dancer and choreographer best known for the Libby Roberts Dancers on "3-2-1", the Hill's Angels on "The Benny Hill Show" and "The Fruit Machine."
Not much is known about her past and career, she was a member of Love Machine in the Seventies and Lipstick with Teresa Lucas in the early 1980s. She discovered many of the dancers who became Hill's Angels on "The Benny Hill Show" and succeeded Linda Finch as their choreographer on the show. She also appeared in the sketch, "Sale of the Half-Century," on April 21, 1976.
Libby has been married to Barry Johnston, managing director of a TV facilities company since 1984 and now live in Surrey. She has three children; Adam Johnstone, who was one of the "Hill's Little Angels" in the series, and twins, Ben and Lucy. She now works as a fitness consultant.
Episode(s)
Edit
---