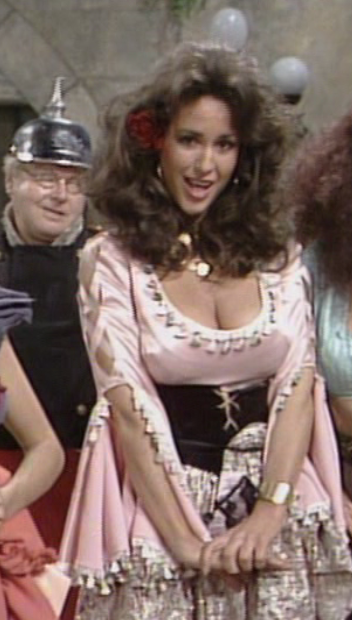 Not much is known about Kerry Gallagher. Her first known TV appearance was on The Benny Hill Show, playing Carmen in Benny Hill's spoof of the eponymous opera. She might be a native of New Zealand since she appears in the TV movie "Hercules and the Circle of Fire," later returning as another character in the "Hercules: The Legendary Journeys" TV Series, both of which filmed on location. Her only other credit was a 1995 episode of the TV series, "Riding High," which was also made in New Zealand.
Episode(s)
Edit
Ad blocker interference detected!
Wikia is a free-to-use site that makes money from advertising. We have a modified experience for viewers using ad blockers

Wikia is not accessible if you've made further modifications. Remove the custom ad blocker rule(s) and the page will load as expected.