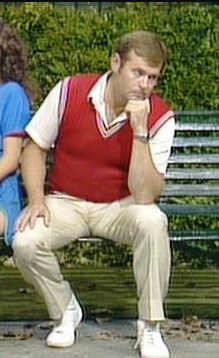 Ken Sedd is an English actor and stuntman. There is not much known about him. Born as Kenneth Seddington, he starred on episodes of the TV shows "Adam Adamant Lives!," "Z Cars," "Doomwatch," "Upstairs, Downstairs," "Doctor Who" and "The Two Ronnies." For 25 years, he stunt-doubled or stood in Benny Hill in his movies and TV show, particularly in scenes where Benny played one or more characters. He also appeared in sketches, playing a tavern owner in the "Lower Tidmarsh Hospital Service" sketch.
Episode(s)
Edit
---
Ad blocker interference detected!
Wikia is a free-to-use site that makes money from advertising. We have a modified experience for viewers using ad blockers

Wikia is not accessible if you've made further modifications. Remove the custom ad blocker rule(s) and the page will load as expected.