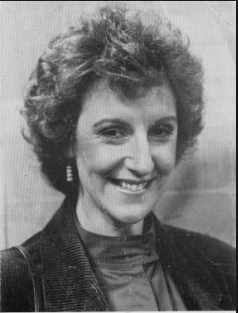 Judy Gridley is an English actress and dancer best known for roles in "Punchlines," Coronation Street" and "Rude Health" in the 70s and 80s.
She was born in May 1946 in Scarborough, England. Not much of her life and career is known. Her earliest known credit was in the 1971 Frank Zappa film "200 Motels," followed by the movies "Up the Front" and the TV-movie "The Moon Shines Bright on Charlie Chaplin." She also starred as Benny Hill's dancing partner in The Great British Dancing Finals sketch on December 27, 1973. Her other TV roles included TV appearances in "Some Mothers Do 'Ave 'Em," "Rosie," "Punchlines!" "The Kelly Monteith Show" and "Luna," eventually getting a role on "Coronation Street" from 1984 to 1985. She also appeared in the movies "The Wildcats of St. Trinian's," "Moonlighting," "An Englishman Abroad," "Witch Hunt" and "A Month in the Country."
She passed away after a long illness on October 1987 in London, England, survived by her husband, Howard Tibble.
Episode(s)
Edit
Ad blocker interference detected!
Wikia is a free-to-use site that makes money from advertising. We have a modified experience for viewers using ad blockers

Wikia is not accessible if you've made further modifications. Remove the custom ad blocker rule(s) and the page will load as expected.