Jon Jon Keefe is a British actor, comedian and singer best known for his appearances on "The Benny Hill Show." Born in Bethnal Green, England, he started singing when he was nine-years-old and entered several talent shows over his life. After leaving school at 15, he had a succession of jobs during the day while singing at night in the pubs and clubs of London's East End. He soon successfully auditioned to join a vocal group and went on to perform at The London Palladium and the Windmill Theater over the next five years, performing in Europe before he deciding to go solo. As an adult, he had a starring role at the Talk of the Town nightclub in London's Leicester Square. In 1983, Benny Hill was in attendance at one of his shows and liked his voice so much he invited Keefe a place on his show without an audition. Starting out as a dancer, Keefe was with the series for nineteen years, later describing in his book, "I Was Benny Hill's Toy Boy," the close family relationship of the stars of the show. While working on the show, he was still singing at night, and after the show ended, he became an impresario at North London's most famous nightclub, The Starlight Room, in Enfield, where he booked the acts with some of the biggest stars in the industry, such as Tony Bennett, Billy Eckstine, Tommy Cooper, Bob Monkhouse and Jack Jones. After the show ended, he approached both Benny and Dennis Kirkland about privately recreating the series under their own production company, but their plans were waylaid by Dan Taffner plans to create a series that became Benny Hill's World Tour: New York. Keefe later starred in the British TV series, "Rumpole of the Bailey." Today, he is currently married with three kids.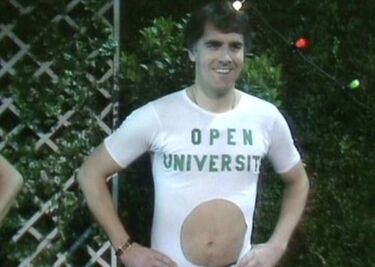 Episode(s)
Edit
---
Ad blocker interference detected!
Wikia is a free-to-use site that makes money from advertising. We have a modified experience for viewers using ad blockers

Wikia is not accessible if you've made further modifications. Remove the custom ad blocker rule(s) and the page will load as expected.