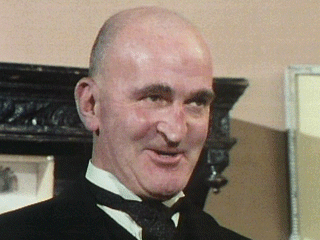 Born August 8, 1908 in Wallington, England, Jerold Wells was an English actor who appeared primarily in British comedies. Sometimes credited as "Jerrold Wells," his films included "Adventures of a Plumber's Mate," the TV-made movie "Carry On Kitchener," "Time Bandits" and "Jabberwocky." He also appeared in several British TV-series, such as "The Two Ronnies," "The Old Curiosity Shop" and "The Benny Hill Show." He passed away on July 19, 1999 at the age of 90 in Bath, England.
Episode(s)
Edit
---
Ad blocker interference detected!
Wikia is a free-to-use site that makes money from advertising. We have a modified experience for viewers using ad blockers

Wikia is not accessible if you've made further modifications. Remove the custom ad blocker rule(s) and the page will load as expected.