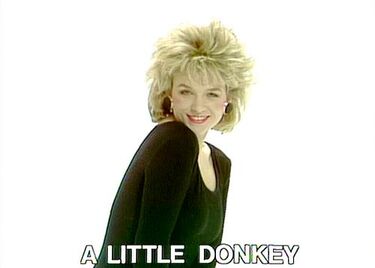 Helen Carpenter is an English actress, dancer, choreographer and fitness expert. She studied competitive gymnastics, professional dance and choreography, winning awards as a multiple aerobics champion in the UK, European and world games and as a competitive gymnast, later working in theater, television and movies in uncredited roles. She was also one of the Hill's Angels on "The Benny Hill Show," first appearing in the 1988 season and staying through to the Benny Hill's World Tour: New York special in 1990. After the show ended, she became an aerobics and fitness expert and choreographer, teaching various courses in dance and music. She also founded the UK Fitness Academy and DYBO Academy. She was also a F.I.G. four times undefeated UK Mixed Pairs Sports Aerobics Champion and has represented the United Kingdom in competitions across the world, gaining silver medals twice in Holland, France and Sweden, her most significant placing being a Bronze medal at the 1997 World Games. Now married, she now goes by Helen Carpenter-Waters.
Episode(s)
Edit
---
Ad blocker interference detected!
Wikia is a free-to-use site that makes money from advertising. We have a modified experience for viewers using ad blockers

Wikia is not accessible if you've made further modifications. Remove the custom ad blocker rule(s) and the page will load as expected.