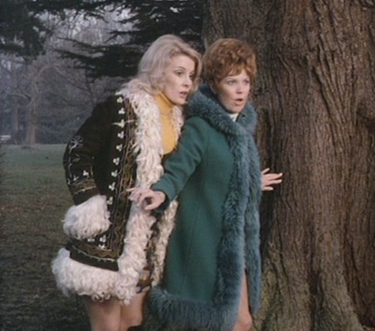 Geraldine Burnett is an English actress known for three episodes of "The Benny Hill Show." She played a dancer in "Top of the Tops" on January 27, 1971, a member of Fred Scuttle's Keep-Fit Brigade on February 23, 1972 and a Can-Can girl on March 22, 1972. With Carol Mills, Burnett also starred in the iconic "What's that in the road? A head?" blooper from February 23, 1972 which made it into The Best of Benny Hill feature film. Her only other credit is the movie, "That's Your Funeral."
Episode(s)
Edit
---
Ad blocker interference detected!
Wikia is a free-to-use site that makes money from advertising. We have a modified experience for viewers using ad blockers

Wikia is not accessible if you've made further modifications. Remove the custom ad blocker rule(s) and the page will load as expected.