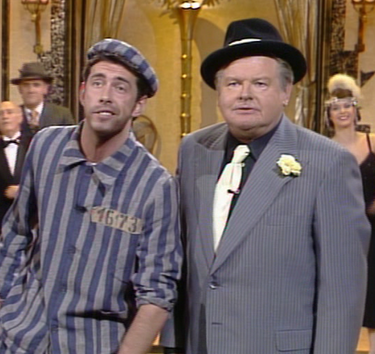 Not much is known about Gary O'Bee. During the 80s, he was part of a circus act with performer Duncan Pettigrew, the two of them appearing in the same episode of "The Benny Hill Show." He played the son of Brooklyn Benny in the "It's a Hard Life" opener on January 13, 1988 with Martin Slater as his police escort and a Club Chic-A-Go-Go door man with Pettigrew on April 27, 1988, two of the next to last shows of the series. His current whereabouts are unknown.
Episode(s)
Edit
Ad blocker interference detected!
Wikia is a free-to-use site that makes money from advertising. We have a modified experience for viewers using ad blockers

Wikia is not accessible if you've made further modifications. Remove the custom ad blocker rule(s) and the page will load as expected.