Production
Edit
Episode: 34
Date: December 26, 1978
Time: 50:50
Musical Director: Ronnie Aldrich
Vocals: The Ladybirds
Choreography: Samantha Stephens
Producer: Ronald Fouracre
Director: Ronnie Aldrich
Writer: Benny Hill
Quickies - 5
Song: Coconut Milk
Fred Scuttle: Man vs. Machine
The Telephone Exchange
Holiday Time
Guest: Felicity Buirski - The Clock
Quickies - 8
Ballad: Go Round Again
Friday Night Fever
Tag: Crime Doesn't Pay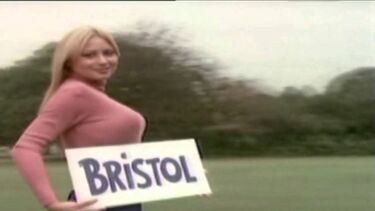 Highlights
Edit
Grand Wheelchair Rally
The Telephone Exchange
Friday Night Fever
Tag: Crime Doesn't Pay
First appearance of Louise English
Return of Sue Upton after several episode absence.
"Friday Night Fever" is a spoof of the 1970s dance movie, "Saturday Night Fever."
Selected sketches from this episode appear in the "Video Sideshow" VHS from HBO Home Video.
---
Ad blocker interference detected!
Wikia is a free-to-use site that makes money from advertising. We have a modified experience for viewers using ad blockers

Wikia is not accessible if you've made further modifications. Remove the custom ad blocker rule(s) and the page will load as expected.