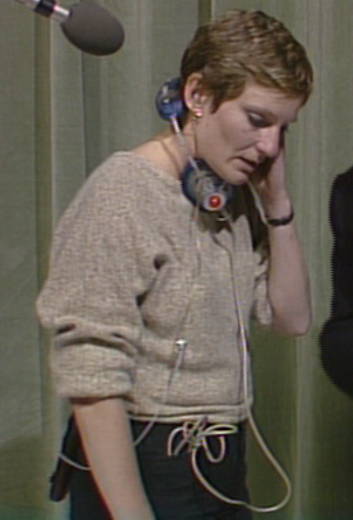 Not much is known about Fiona "Fizz" Waters. She worked as an assistant director and floor manager for several TV shows through the 70s and 80s, appearing once on the April 25, 1984 episode of "The Benny Hill Show" to tell Benny Hill the live version of the show was five minutes under. Her other work includes "Rumpole of the Bailey," "Chocky's Challenge," "The Bill," "Under the Hammer," "Boon," "A.J. Wentworth, B.A.," "Jemima Shore Investigates" and "British Men Behaving Badly" as well as the film "Stig of the Dump." Her current whereabouts are unrevealed, but she is possibly retired.
Episode(s)
Edit
Ad blocker interference detected!
Wikia is a free-to-use site that makes money from advertising. We have a modified experience for viewers using ad blockers

Wikia is not accessible if you've made further modifications. Remove the custom ad blocker rule(s) and the page will load as expected.