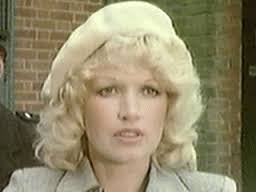 Fay Hillier is an English comedy actress known for her work on "Dick Emery's Comedy Hour," "What's Up Superdoc!" and "The Unforgettable Dick Emery." Nothing is known about her early life and career. After appearing in "What's Up Superdoc!" in 1978, she starred in two episodes of "The Benny Hill Show,' playing a woman visiting prison on December 26, 1978, a gold-digging bride and Dracula's nurse on March 14, 1979. She also appeared in the movie "Gambit" and the TV shows, "Dick Emery's Comedy Hour" and "The Dick Emery Show." Afterward, she became Emery's girlfriend after the divorce of his fifth wife to his death in 1983. Between 2002 and 2014, she appeared in a few documentaries on British television.
Episode(s)
Edit
---
Ad blocker interference detected!
Wikia is a free-to-use site that makes money from advertising. We have a modified experience for viewers using ad blockers

Wikia is not accessible if you've made further modifications. Remove the custom ad blocker rule(s) and the page will load as expected.