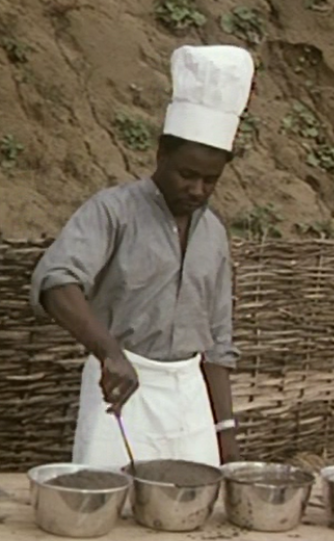 Nothing is known about Earl Stephenson. Even his roles in "The Benny Hill Show" are in doubt. "Benny's Place" identifies him as one of the Federales de Los Pueblos on bicycles (Spot Black) and the black chef with the cement mixer in the "Chunnel" sketch (Great British Dancing Finals). Both of his scenes seem to have filmed on the same location.
Episode(s)
Edit
---
Ad blocker interference detected!
Wikia is a free-to-use site that makes money from advertising. We have a modified experience for viewers using ad blockers

Wikia is not accessible if you've made further modifications. Remove the custom ad blocker rule(s) and the page will load as expected.