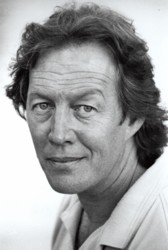 Earl Adair is an English actor probably best known for playing Dr. Prospero in several tours of the cult play, "Return to Forbidden Planet."
Born James Earl Adair, he was also a brief cast member on "The Benny Hill Show," appearing in a spoof of Pan's People and Midnight In Soho sketch on March 12, 1975. He went on to star in two episodes of the 1981 TV series, "Triangle," the 2008 movie "Made of Honor" and the 2010 shorts, "A Friend for Christmas" and "Unspoken." He mostly appears in regional theatre in England.
Episode(s)
Edit
---
Ad blocker interference detected!
Wikia is a free-to-use site that makes money from advertising. We have a modified experience for viewers using ad blockers

Wikia is not accessible if you've made further modifications. Remove the custom ad blocker rule(s) and the page will load as expected.