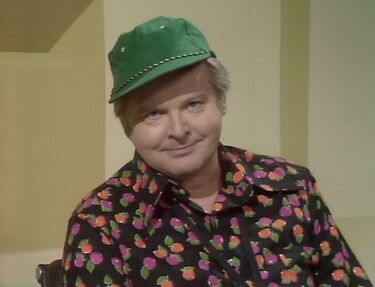 Clyde Jarrow is a famous poet, songwriter, critic and movie director. He is very proud of his career, which started in 1959, and he comes off as full of himself and modestly obnoxious about it when interviewed by Henry McGee. His wife is named Elaine and his work includes the anthology, "Love Is Like A Dumpling" and a documentary called "That Family" about the Grover Family.
Episode(s)
Edit
Ad blocker interference detected!
Wikia is a free-to-use site that makes money from advertising. We have a modified experience for viewers using ad blockers

Wikia is not accessible if you've made further modifications. Remove the custom ad blocker rule(s) and the page will load as expected.