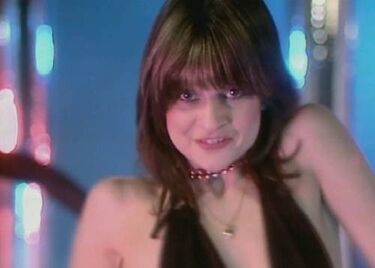 Sometimes credited as "Claire Smalley," Clare Smalley is an English actress and producer, known mostly for "The Benny Hill Show." Appearing on the show from 1980 to 1981, she starred on the show as one of the performing Hill's Angels in "New York, New York" in Name That Tune and in the "Keep Young and Beautiful" routine in A Tribute to the Lower Tidmarsh Volunteer Fire Brigade episode. She also starred as a performer in sketches, probably best known for playing the young ingenue that transformed into a She-Hulk, played by Alison Bell in the same episode. After leaving the series, she became part of the "Auto Angels" troop and made an appearance in "Not the Nine O'Clock News." She was also one of several former Hill's Angels playing dancers in "Indiana Jones and the Temple of Doom" in 1984. She also worked as a producer on the video short, "The War on Drugs: Under the Pressure."
Episode(s)
Edit
---
Ad blocker interference detected!
Wikia is a free-to-use site that makes money from advertising. We have a modified experience for viewers using ad blockers

Wikia is not accessible if you've made further modifications. Remove the custom ad blocker rule(s) and the page will load as expected.