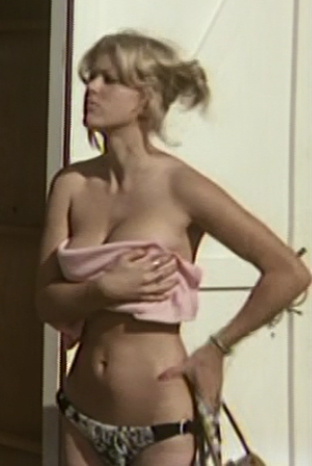 Clare Russell is a British TV and film actress best known for her appearances in "Stardust," "Confessions of a Window Cleaner" and "Just One More Time." Sometimes credited as "Claire Russell," she started out on "The Benny Hill Show," appearing in every episode of the 1973 to 1974 season, notably in the "Great British Dancing Finals" and as the shower girl in the "Scuttle Channel Tunnel" sketch on December 27, 1973. Her later TV appearances include roles in "Steptoe and Son," "Fawlty Towers," "Shades of Greene," "The Morecambe & Wise Show," "Star Maidens" and "Young Dracula." Her later film roles include "Royal Flash," "Let's Get Laid" and "The White Massai" in 2005.
Episode(s)
Edit
---
Ad blocker interference detected!
Wikia is a free-to-use site that makes money from advertising. We have a modified experience for viewers using ad blockers

Wikia is not accessible if you've made further modifications. Remove the custom ad blocker rule(s) and the page will load as expected.