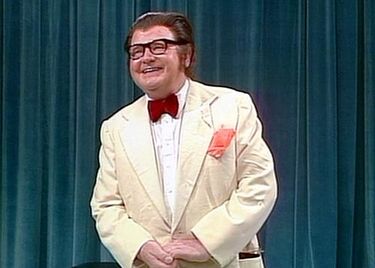 Chow Mein (J. Arthur Mein) is a Chinese entrepreneur with a number of businesses and enterprises around England; one of his enterprises is the film industry, having created the film Beyond The Bamboo Curtain. Although he thinks he has a mastery of the English language, his Chinese accent tends to warp certain words into other words ("America" into "A miracle"), This tends to result in a lot of frustration in Mein as he has a hard time understanding the confusion. He is sometimes antagonised himself by the Hindu accent of Mamood Ramsun. Mein is also married; his wife is also frustrated by the English/Chinese language barrier.
Businesses
Edit
Chow Mein was played by Benny Hill. His wife was played by actress Zienia Merton.
In an early episode, he says his first name in "Cookie."
Episode(s)
Edit
---