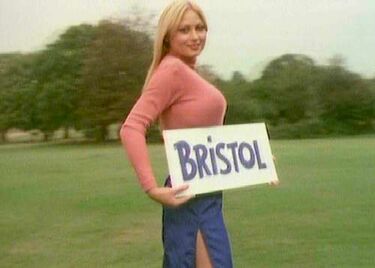 Caroline Sergeant is an English actress and dancer who appeared on British television and film through the Seventies. She was a member of the Sam's Set troop of dancers created by Samantha Stevens along with Sharon Fussey, Sandra Hamilton and Erica Lynley, the four of them making headlines in the British press when she and the other three members of "Sam's Set" refused to wear the skimpy bikini attire for the "Holiday Time" sketch, instead turning to fully clothed roles. Of the group, Erica Lynley later returned as a recurring cast member. She has since starred in the 1981 short "Late Flowering Love" and the 1989 TV series, "The Bill." She is possibly the same Caroline Sargeant who starred in "Bonfire Night" and "Autopsy" in 2014.

Episode(s)
Edit
---
Ad blocker interference detected!
Wikia is a free-to-use site that makes money from advertising. We have a modified experience for viewers using ad blockers

Wikia is not accessible if you've made further modifications. Remove the custom ad blocker rule(s) and the page will load as expected.