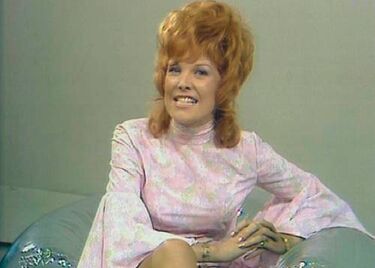 Carol Mills is an English television actress best know for "The Benny Hill Show," "Rule Britannia!" and "Love Thy Neighbor." Not much is known about her life and career. She was born Carol Green on May 6, 1943 in Kingston-upon-Thames in Surrey, England. She first appears on "The Benny Hill Show" on November 24, 1971, interviewed the vicar who sat on an inflatable chair in "Heart to Heart" later peddling "Calais" soap on and uttered the famous line, "What's that in the road? A head?" on February 23, 1972 with Geraldine Burnett. Clips of her on the series later appeared on The Best of Benny Hill.
Episode(s)
Edit
---
Ad blocker interference detected!
Wikia is a free-to-use site that makes money from advertising. We have a modified experience for viewers using ad blockers

Wikia is not accessible if you've made further modifications. Remove the custom ad blocker rule(s) and the page will load as expected.