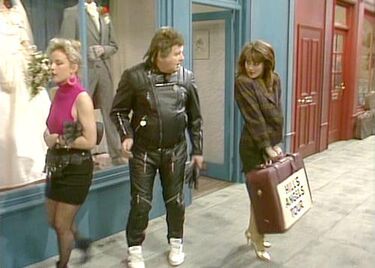 Production
Edit
Episode: 54
Date: April 16, 1986
Time: 50:54
Musical Director: Ronnie Aldrich
Vocals: The Ladybirds
Choreography: Libby Roberts
Producer: Dennis Kirkland
Director: Dennis Kirkland
Writer: Benny Hill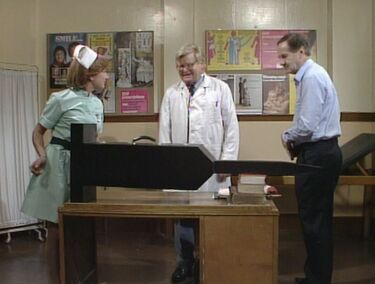 Highlights
Edit
Benny stars in an "Edited Sketch" as its being Edited by Henry McGee and Jon Jon Keefe.
Benny plays both characters in a spoof of the American crime drama TV-series "Cagney & Lacey."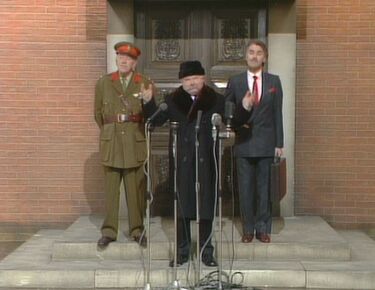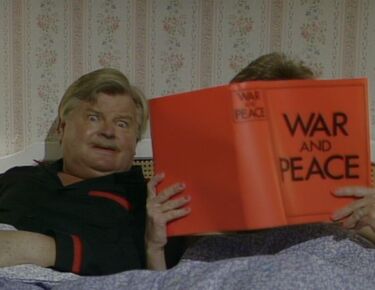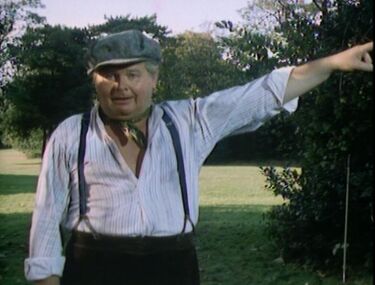 "Why does Siberia have long snow storms while England has Bernard Manning? Siberia had first choice." - Wall Graffiti
---
"Don't complain about tea. You'll be old and weak someday too." - Wall Graffiti
In "Bijou Burlesque," Sue Upton plays the USA and Anna Dawson is France. Other countries/regions represented are England and Latin America.
Scenes from this episode appear in the "Benny Hill's Crazy World" VHS.
This was Samantha Spencer-Lane's last appearance in the series.
---