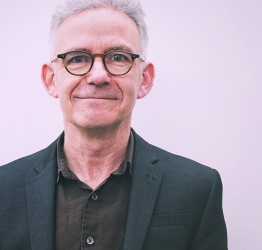 Brendan Keaney is an English actor and dancer, known for "The Benny Hill Show." Not much is known about his life and career. He started his career as a dancer in 1979, performing with a number of independent dance companies and later appearing in a string of uncredited film, TV and theatre credits. His only known acting credit was as an exhausted jogger who runs into Carla De Wansey and an Olympic torch runner who encounters Henry McGee in the April 27, 1988 episode of "The Benny Hill Show."
Prior to joining Greenwich Dance in 1996, Keaney was employed as Dance Officer for the former Arts Council of England. He has served on various boards, panels and choreographic awards. In January 2007, he received the Jane Attenborough Dance UK Industry Award for his outstanding contribution to dance. A member of the Dance Consortium, he currently works as an administrator and manager to DanceEast.
Episode(s)
Edit
Ad blocker interference detected!
Wikia is a free-to-use site that makes money from advertising. We have a modified experience for viewers using ad blockers

Wikia is not accessible if you've made further modifications. Remove the custom ad blocker rule(s) and the page will load as expected.