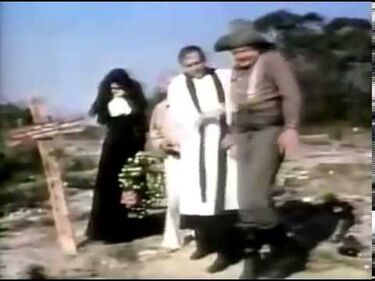 Production
Edit
Episode: 32
Date: October 11, 1977 (Australia), April 12, 1978 (United Kingdom)
Time: 1:33:01
Musical Director:
Vocals: The Ladybirds
Choreography:
Producer: Dennis Spencer
Director: Rod Kinnear and Richard McCarty
Writer: Benny Hill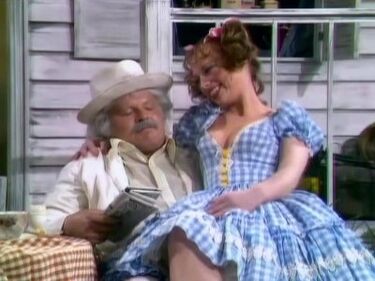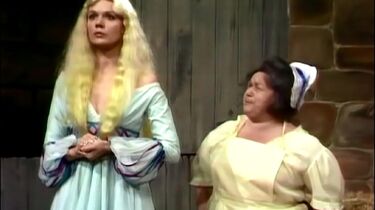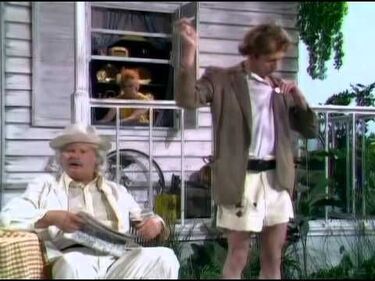 Opener: Les Girls
Hold Back The Wind
Dance Sequences
Lady Godiva
Archie's Angels
Tag: Seaside Romp
Highlights
Edit
Hold Back The Wind
The Legend of Benny Kelly
Lady Godiva
Archie's Angels - a spoof of the American TV-series "Charlie's Angels"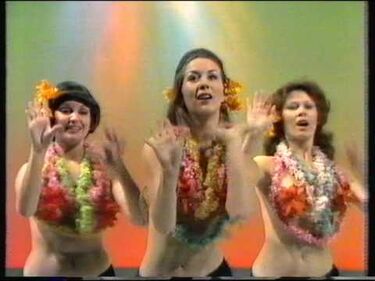 ---
---
Benny Hill - "Did you call the doctor?"
Barry Otto - "No, daddy, I called the undertaker."
Benny Hill - "You called the undertaker?"
Barry Otto - "I did what you taught me, daddy. I cut out the middle man!"
Filmed in Australia with an Australian crew and actors, this episode aired on October 11, 1977 in Australia and on April 12, 1978 in Great Britain.
The Claude and Fifi sketch ("Love Will Find A Way") is repeated from Top of the Tops.
This episode is unavailable on DVD; however, select clips from this episode were chosen to appear in the HBO VHS "Video Sideshow."
---
Ad blocker interference detected!
Wikia is a free-to-use site that makes money from advertising. We have a modified experience for viewers using ad blockers

Wikia is not accessible if you've made further modifications. Remove the custom ad blocker rule(s) and the page will load as expected.