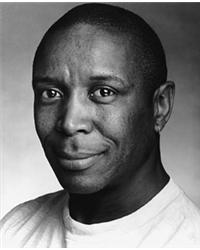 Not much is known about Andrew Francis. He has had a long career as an actor on television, appearing in an uncredited role in the film, "Yesterday's Hero" and making appearances in the TV shows, "Smith & Jones" and The Benny Hill Show, where he played a native in "The Hot Shoe Show" routine and a street tough accosted by the Hill's Angels in the "Boys Are Back In Town" number. He went on to have a starring role in the TV series "Gems," later appearing in smaller roles in "Blood Rights," "Grange Hill," "Chef!," "Heartburn Hotel" and the "Messiah" mini-series.
Francis eventually went on to star in the film, "Manor of Redemption" and the TV shows, "The Courtroom" and "Doctors." No much more is known about him.
Episode(s)
Edit
Ad blocker interference detected!
Wikia is a free-to-use site that makes money from advertising. We have a modified experience for viewers using ad blockers

Wikia is not accessible if you've made further modifications. Remove the custom ad blocker rule(s) and the page will load as expected.