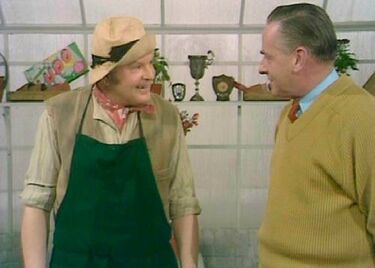 Amos Thripp is the gardener of Lambly Hall and the self-confessed authority on vegetable matter in horticulture. He is interviewed by TV host Percy Thrower, who finds his accent a bit strong for even him to understand. Thripp comes up with a fertilizer so strong that it kills the plants to which it is applied.
Amos was played by Benny Hill. Percy Thrower played himself.
Episode(s)
Edit
---
Ad blocker interference detected!
Wikia is a free-to-use site that makes money from advertising. We have a modified experience for viewers using ad blockers

Wikia is not accessible if you've made further modifications. Remove the custom ad blocker rule(s) and the page will load as expected.