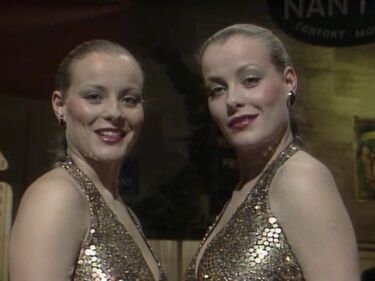 Alison and Rebecca Marsh are English actresses and dancers known for the TV shows, "The Benny Hill Show" and "Red Dwarf." The daughters of actor Reginald Marsh, they appear as cabaret singers in the March 31, 1986 episode singing "Money Makes The World Go Round." Not much else is known about their lives or careers.
Episode(s)
Edit
---
Ad blocker interference detected!
Wikia is a free-to-use site that makes money from advertising. We have a modified experience for viewers using ad blockers

Wikia is not accessible if you've made further modifications. Remove the custom ad blocker rule(s) and the page will load as expected.