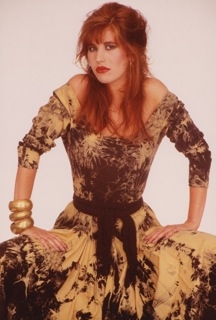 Alison Thomas is an English actress known from "The Benny Hill Show." The sister of Jo Thomas, she starred on the show from 1985 to 1986, appearing as the nurse in "Wondergran Meets Dr. Jackal and Mr. Hyde" sketch, the girl on stretcher in the "Lower Tidmarsh Volunteer Fire Brigade" remake and and a uniformed police officer in the opening "Costa Coco" musical in Carmen. After leaving the series, she was in the dance troupe, "Zoo," in 1982 and a dancer in long-running BBC music program, "Top of the Pops." She also appeared in the movie "Mistress of Seduction" in 1998.
Episode(s)
Edit
---
Ad blocker interference detected!
Wikia is a free-to-use site that makes money from advertising. We have a modified experience for viewers using ad blockers

Wikia is not accessible if you've made further modifications. Remove the custom ad blocker rule(s) and the page will load as expected.