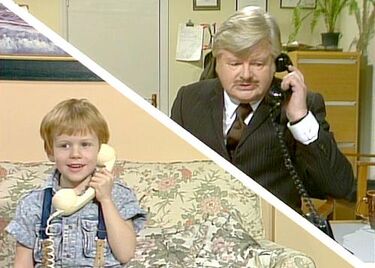 Adam Johnstone is an English child actor, who starred as one of Hill's Little Angels on "The Benny Hill Show." The son of Hill's Angels' choreographer, Libby Roberts, he starred in five episodes in the 1988 and 1989 episode. With the other Little Angels, he is often erroneously listed in the cast of Benny Hill's World Tour: New York. He also lent his voice to the video game, "City of Lost Children." His later history is unrevealed.
Episode(s)
Edit
---
Ad blocker interference detected!
Wikia is a free-to-use site that makes money from advertising. We have a modified experience for viewers using ad blockers

Wikia is not accessible if you've made further modifications. Remove the custom ad blocker rule(s) and the page will load as expected.